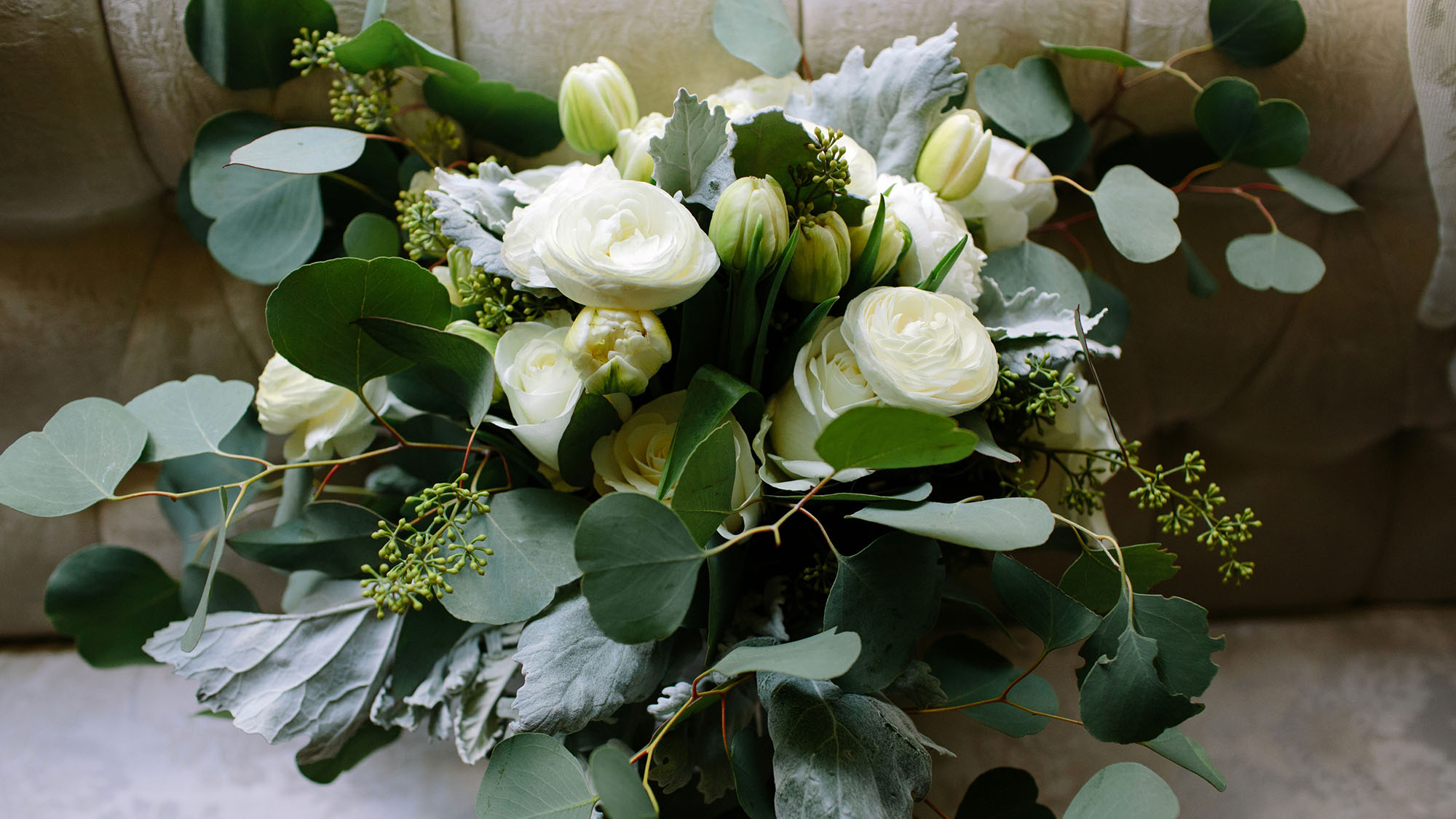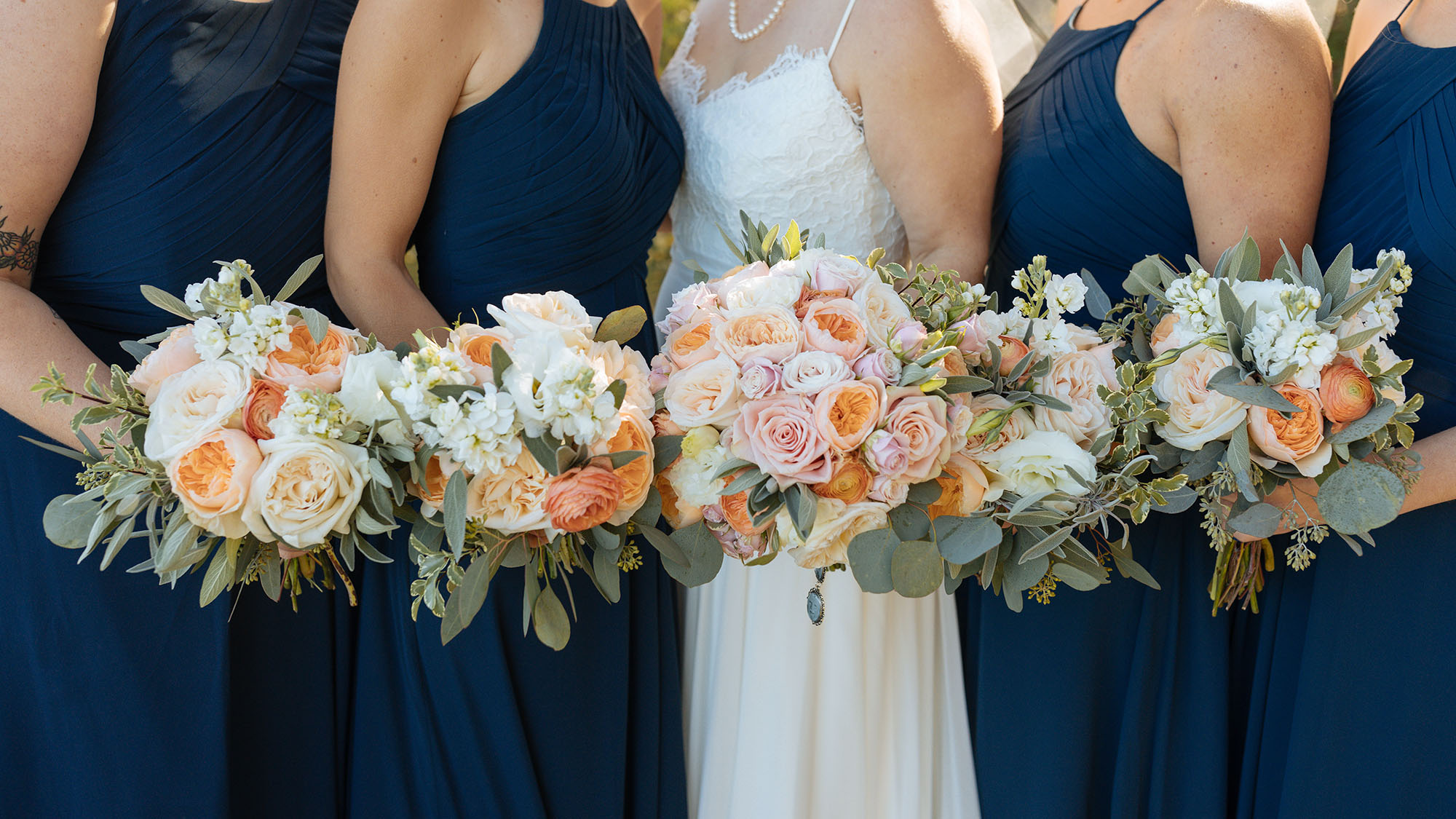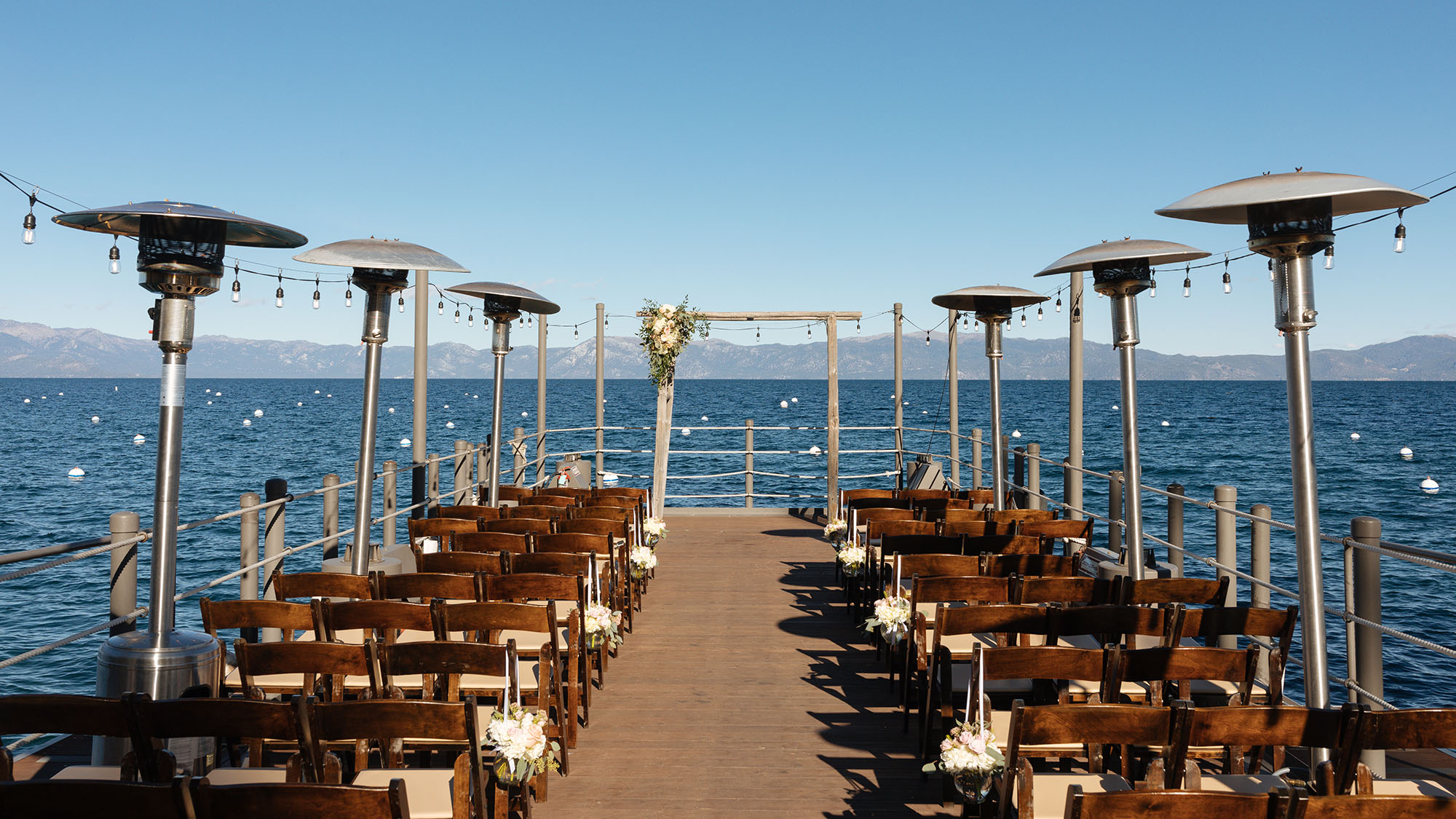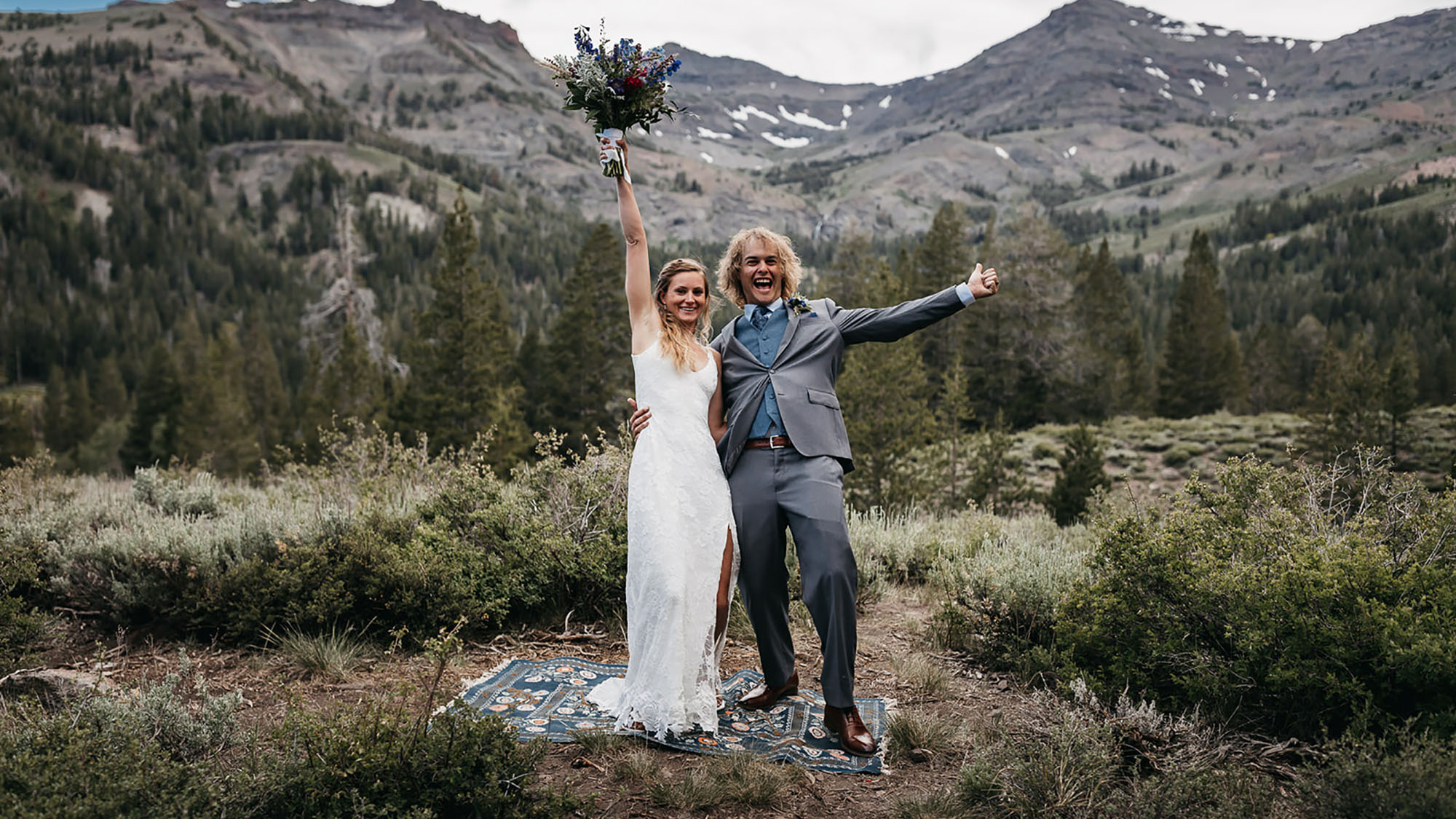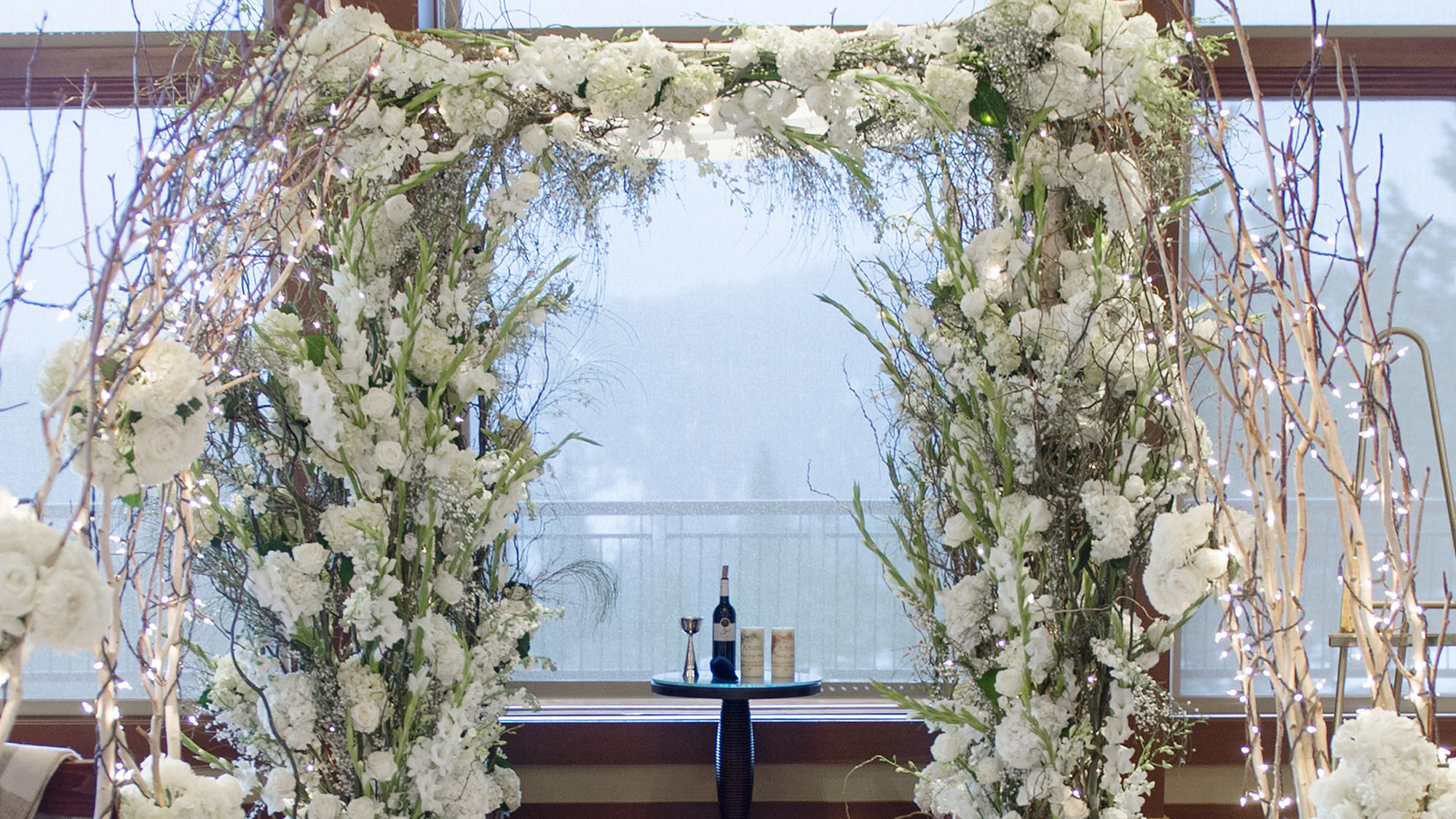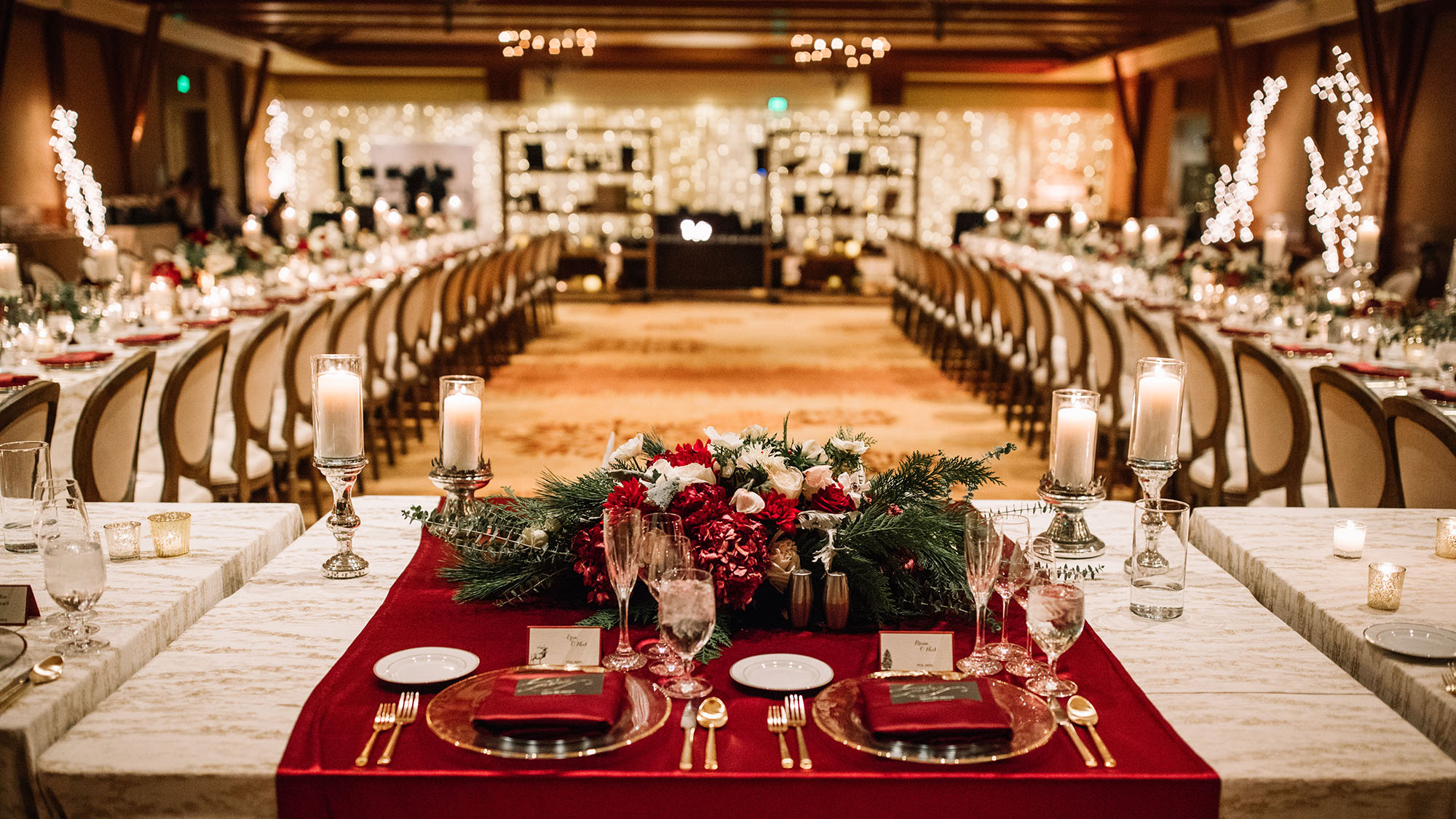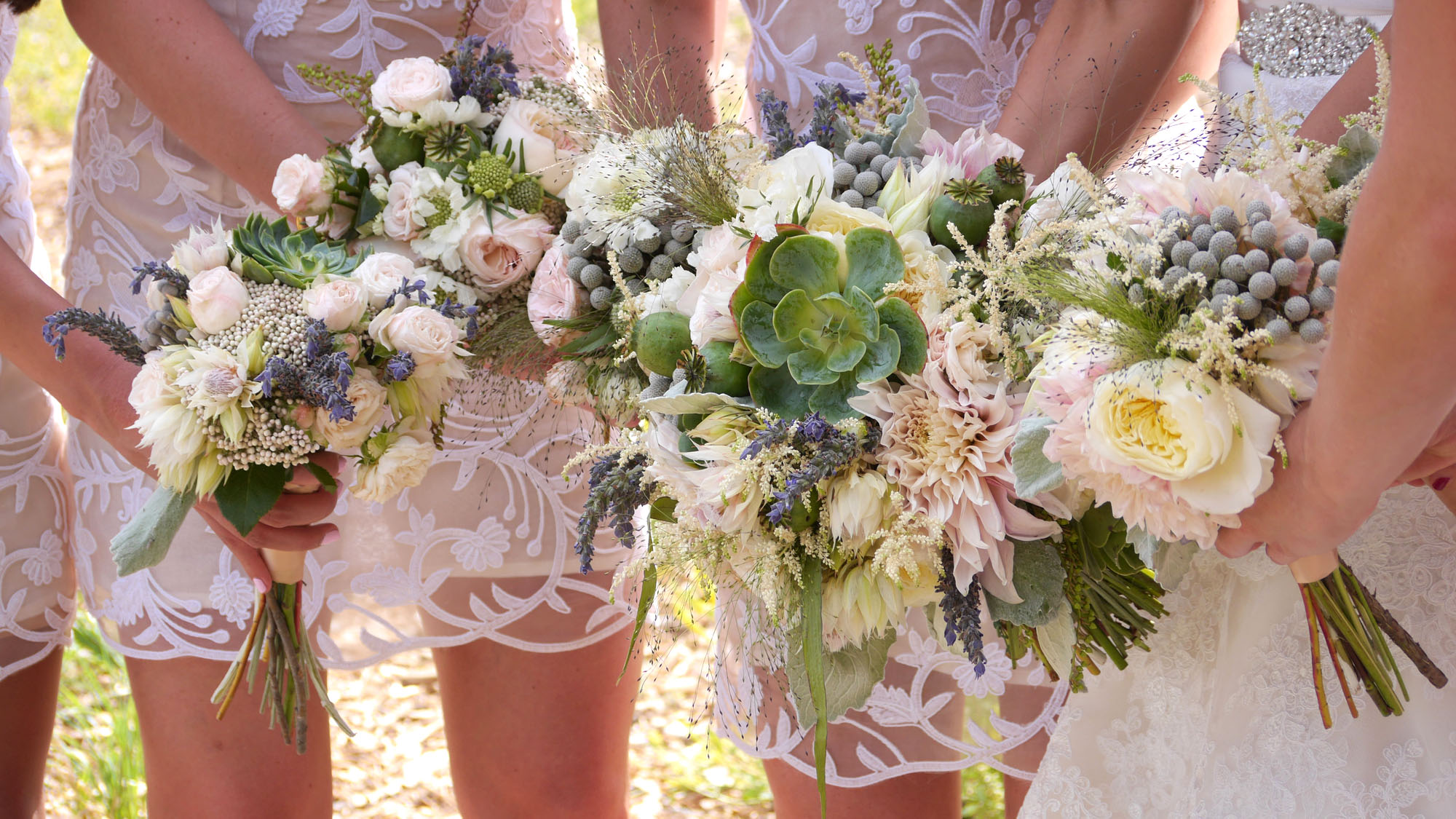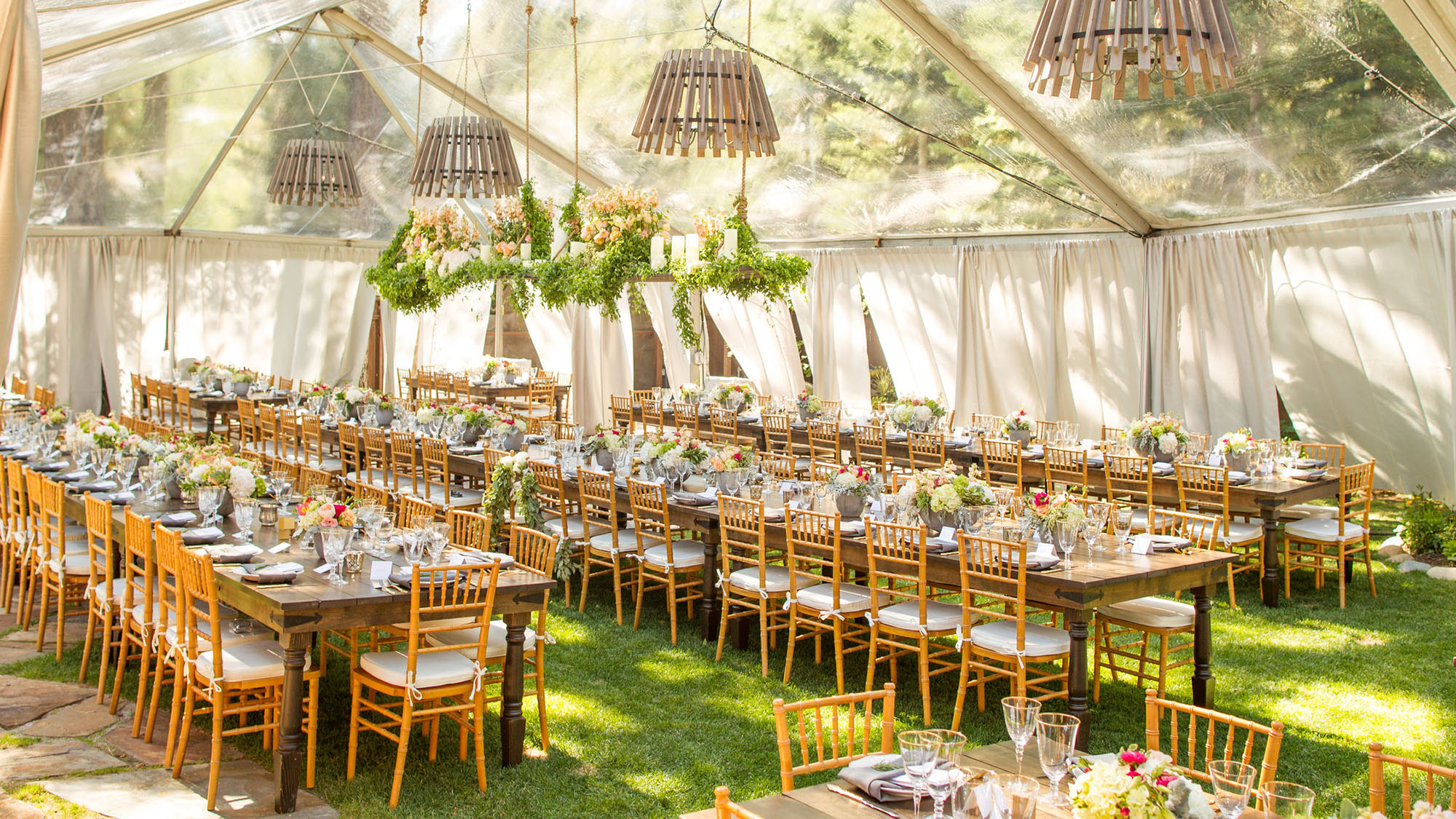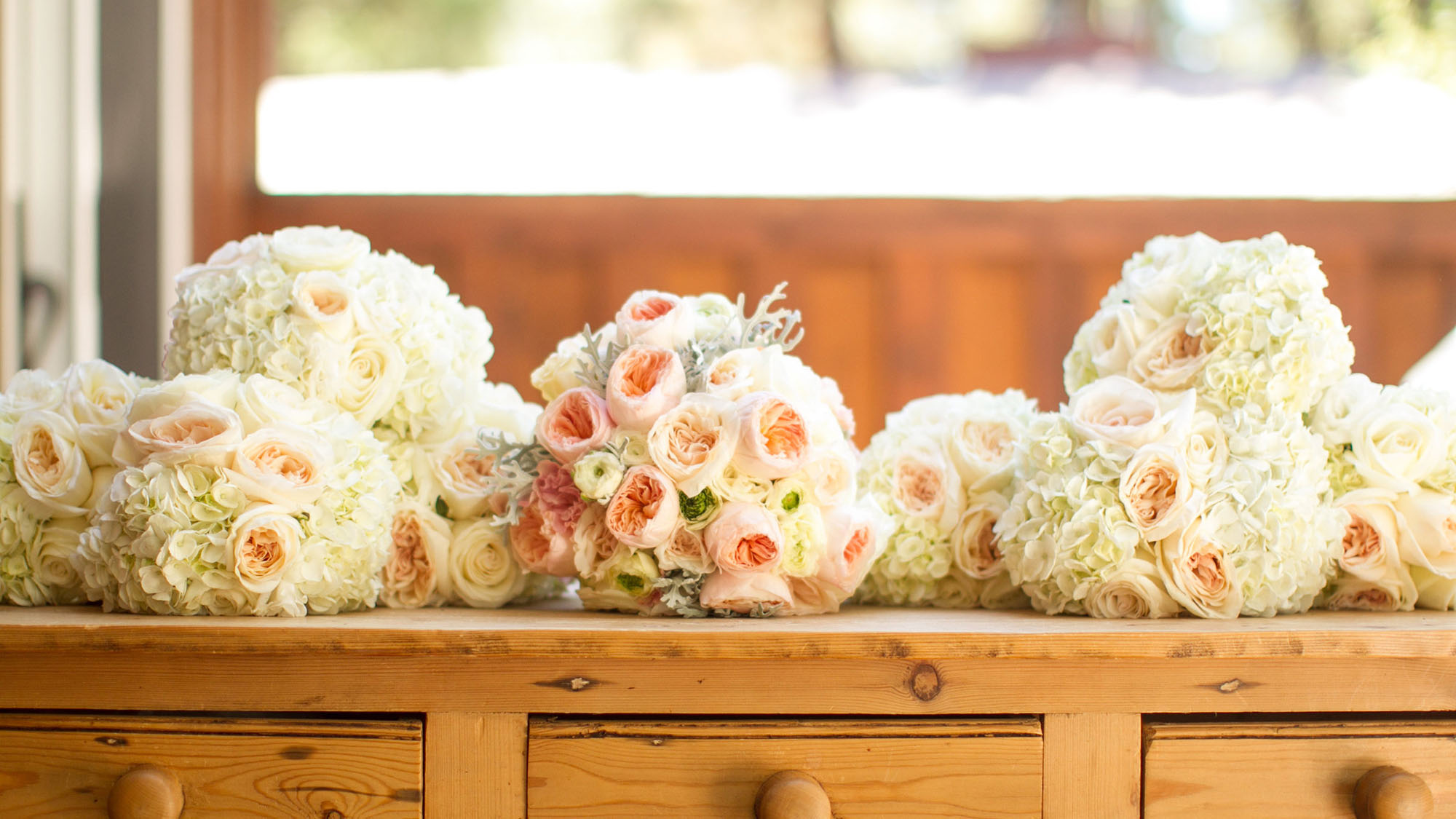 Floral Design
for Weddings and Elopements
Elopements
You can still elope! While postponing a larger ceremony, elope to spacious, wild nature. Art in Bloom is now providing florals for Tahoe and Sierra Nevada elopements.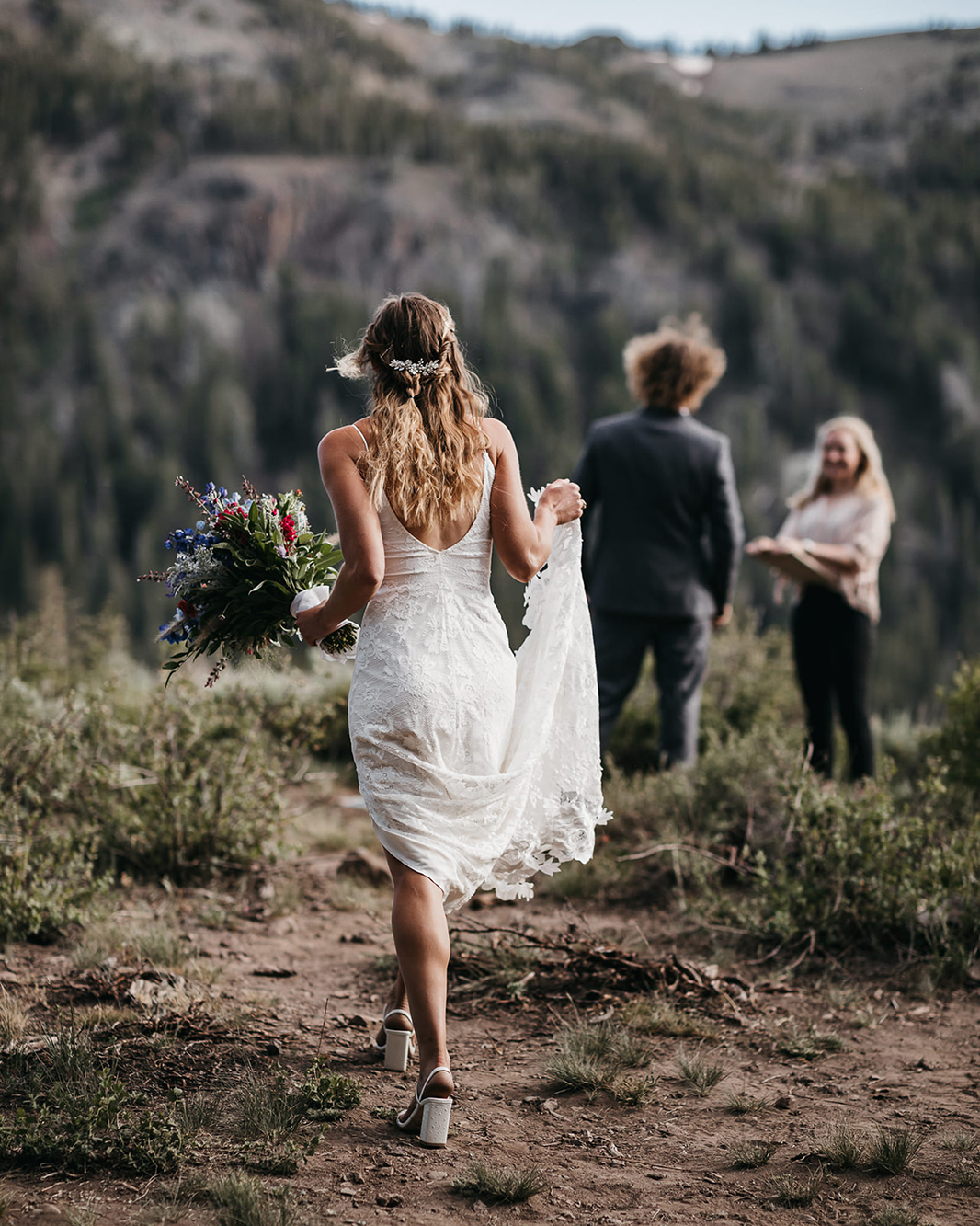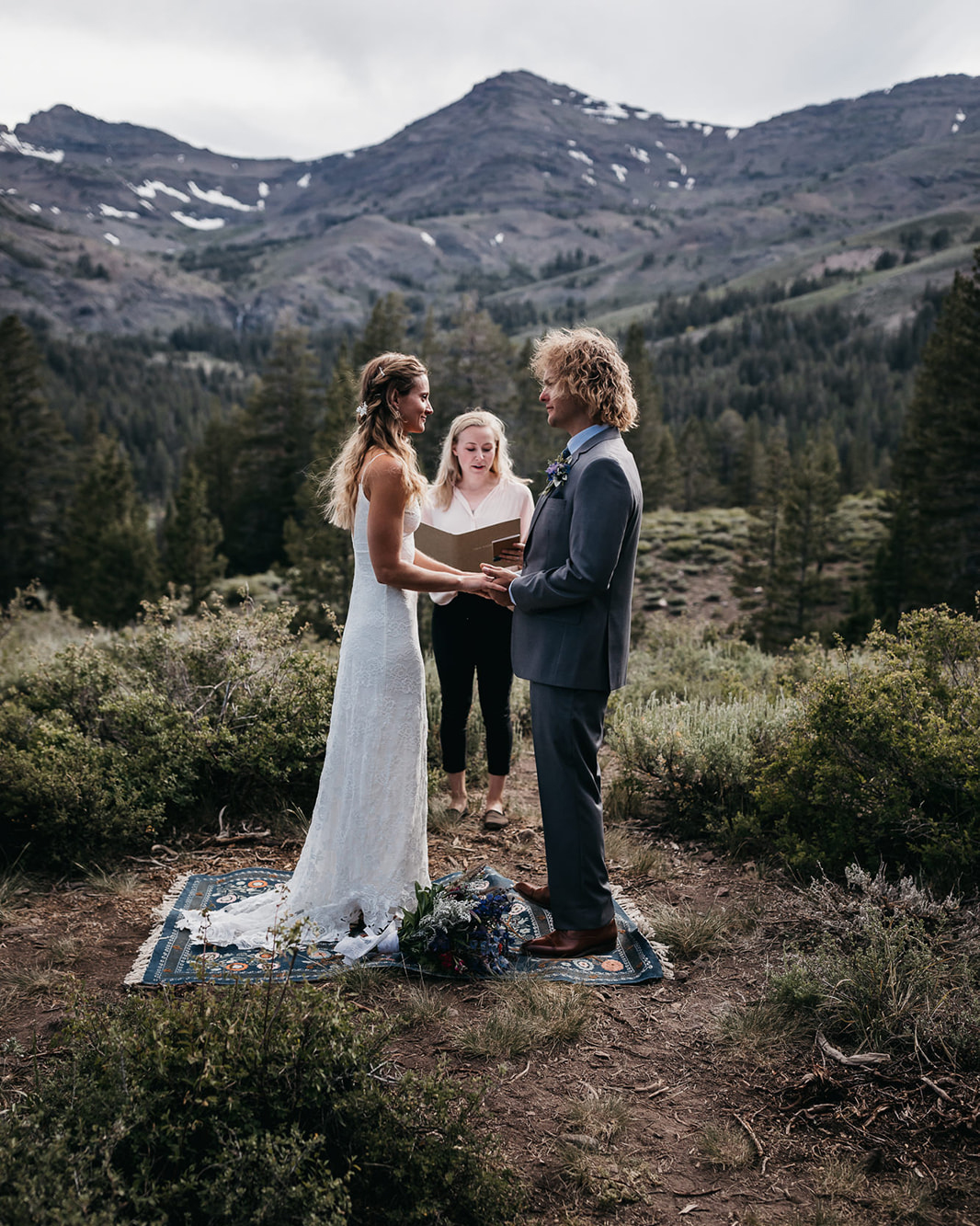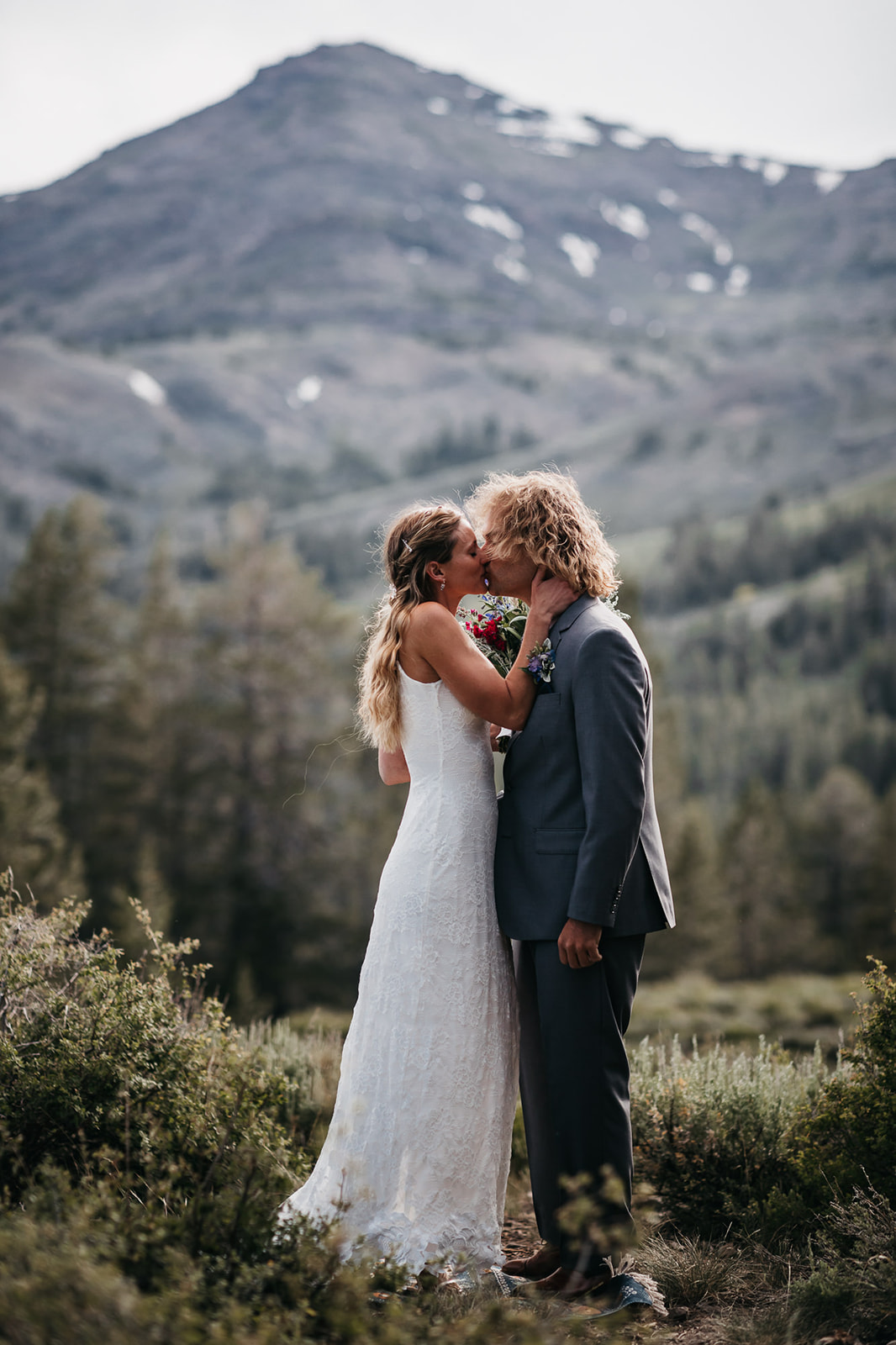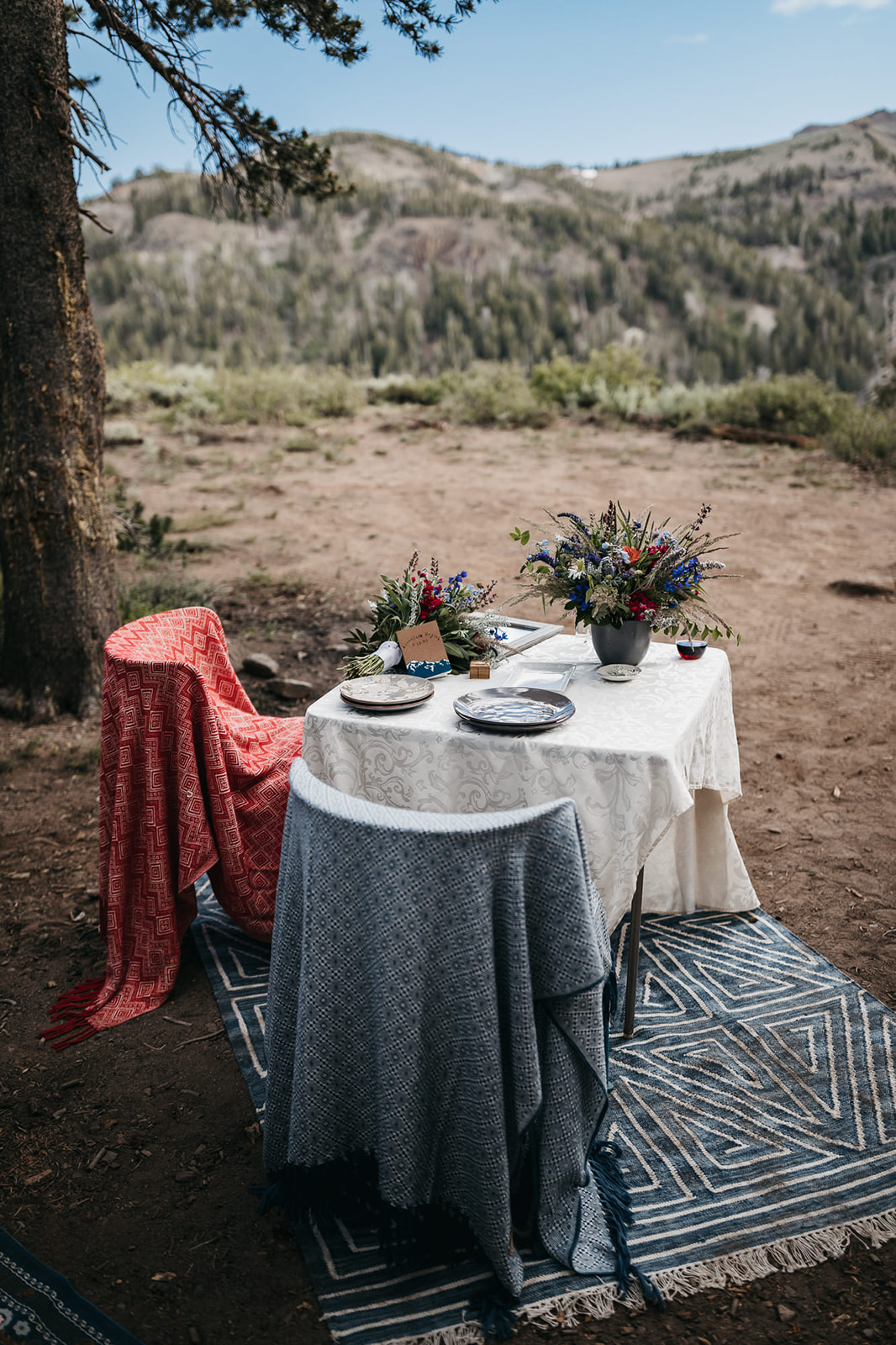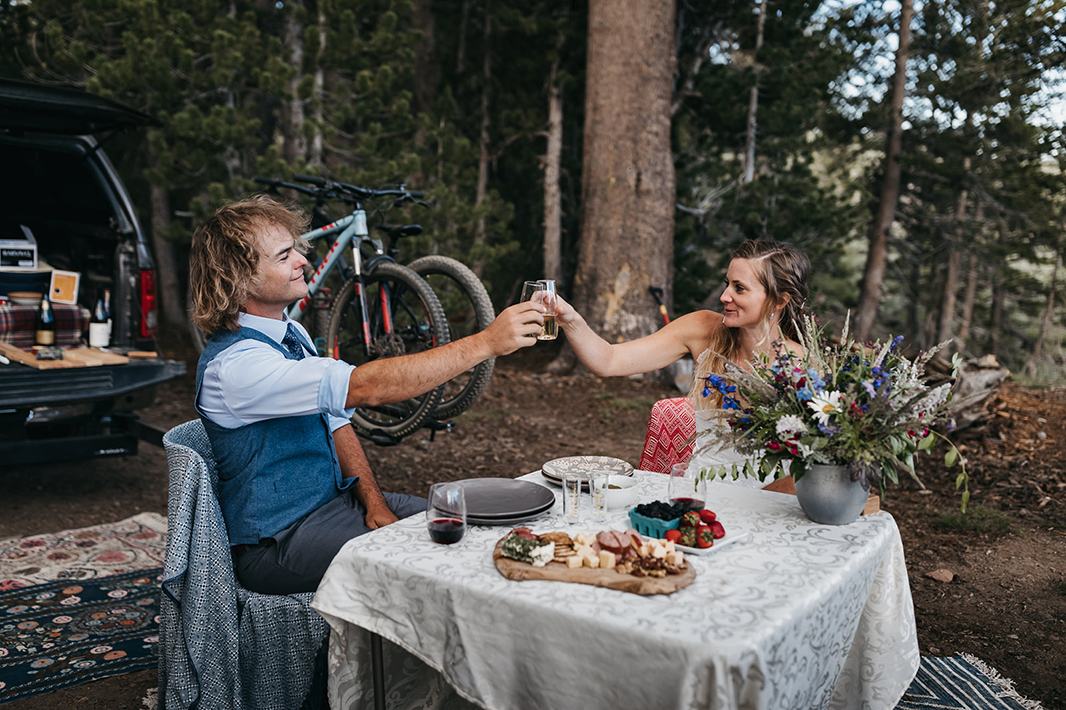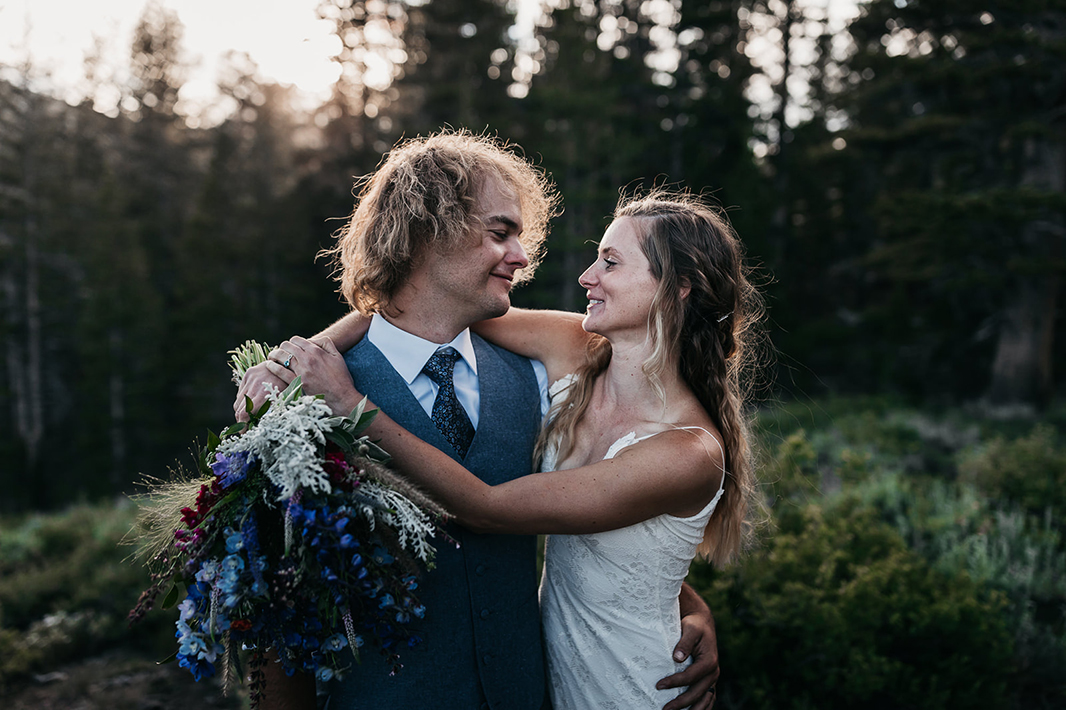 Experience True Floral Artistry
Bringing your Dream Wedding to Reality
Our floral designers, led by Hattie Reed, will help you formulate your vision of what you always wanted for your dream wedding, and bring it to life!
Contact us today to schedule your free consultation, on site!GET STARTED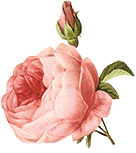 Love Letters
Thank you so much for the beautiful flowers you created for our daughter's wedding! It was so fun to work with you! You were able to take my ideas and a few photos and turn it them into reality. No small feat considering we were communicating cross-country via email which had me a little worried. But I shouldn't have worried; your creations were just stunning. The bouquets and centerpieces received many, many compliments at the wedding.
The best part was that as the Mom of the Bride, given the task to order the flowers, I was able to surprise and delight our daughter with the most gorgeous wedding flowers! Her bridesmaids were also delighted with their beautiful bouquets because the flowers matched their dresses perfectly!
I thank you from the bottom of my heart for helping to make our daughter's day so special. Your skill at combining flowers, listening to your customers, and turning a few ideas into exquisite bouquets and arrangements was truly beyond my expectations.
Matt and I just got back from our honeymoon, and you were the first person I wanted to reach out to. I can not get over how perfect our flowers turned out. I remember the moment I was getting my makeup done and your team walked in with my bouquet--it truly blew me away. It was everything I pictured and more. The blue thistle was my absolute favorite part.
Matt referred to my bouquet as ``friggin' savage!`` when he saw it (which is a compliment coming from him). It was so heavy and huge and wild--it made me feel like a total ethereal warrior goddess walking around with it--like some sort of magical whimsical weapon. Ha. I didn't want to put it down all night.
Your artistry literally took my breath away! You are extremely patient and talented beyond words. I wasn't sure of exactly what I wanted except for my colors. You called it ``rustic elegance`` which is exactly what you delivered. You took my broken unclear thoughts and delivered amazing gorgeous flowers that exceeded my expectations!
When Megan saw her bouquet all she could say was that it was exactly what she wanted and she cried. The table centerpieces were so beautiful and made the room come alive. The headtable was glowing and so romantic. The flowers on the cake made it perfect. I just think about it all and the tears flow and we owe so much of the success of the entire wedding to you.
It was uniquely Megan and Justin's wedding because you made it that way. You are so patient, so gracious, so calm and you helped us through every decision but it was YOU that made it all so perfect. There is no money or words that can completely express what I feel for you and your incredible talent and I only hope I can offer you some reviews...
What you created was simply magical. As the flowers came in, I was getting my hair done and when I saw them they immediately brought tears to my eyes. The bouquets were so beautiful and unique.
The wedding was even more beautiful than we imagined. We received countless comments on the bridal bouquets, and the reception decorations!
The flowers were beyond my expectations and they were more beautiful than anything I could have asked for!! You have such a beautiful and creative vision; you are truly an artist with Picasso ability!!
I know you love your job and it shows from the first meeting until the final project but I can only find the word BLESSED to tell you how lucky we feel that we got to experience your fabulous work. I can not even imagine going through all we did without you. Thank you from the bottom of our hearts.
I wanted to let you know what a wonderful job you did for my wedding. You took my vision and made it real. Everyone commented on how beautiful the flowers were. I still have my bouquet, which I will save forever. Thank you for helping to make our wedding day one of the most beautiful and memorable day of our life.
You were an absolute joy to work with-so sweet, so professional, so helpful. And your flower arrangements were absolutely perfect.
I just wanted to express to you how pleasantly pleased and excited I was to have such beautiful flower arrangements at our wedding! Everything was absolutely outstanding…from the bouquets, to the AWESOME church arrangements and centerpieces at the reception.
Just a note of thanks for the beautiful job you did with the wedding(s)! (Double wedding) The church was absolutely beautiful as well as all the bouquets, centerpieces, etc. I'm glad we got to work with you-the girls and I absolutely adored you.
Thank you so very much for all your hard work and sheer talent. It was just beautiful and perfect. You watch these bridal shows on TV (the upscale ones) and Hattie you have them beat! When we opened the doors it was ``magical``.
Thank you, thank you, thank you for the beautiful work you did at our wedding. Everything turned out absolutely breath taking. My bouquet was the most beautiful bouquet there has ever been and the centerpieces were gorgeous and creative!
Congratulations! I was pleased to hear that you and Felicia received first place at Northern Nevada's table top designer of the year competition. Your work is very important to keep Nevada's economy moving forward, and I wish you much continued success.
Thank you so much for the beautiful flowers you provided for our wedding. Everything turned out perfect and we really appreciate all the hard work you put in to making our wedding such a huge, amazing success.
Hattie at Art in Bloom was SOOOOO much more than a florist! She was an amazing help for anything we needed. We met with her a few times and really understood what we wanted and took that idea and ran with it! She was so creative ... Thank you Hattie for adding the perfect color and gorgeous flowers to my special day!
Meanwhile on Instagram